Enter The World Of The Stone People: Crystal Magic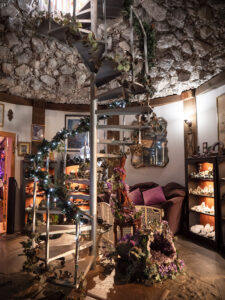 All indigenous cultures connect to the earth for healing. Plants, stones, trees, mountains, herbs, essential oils, minerals, all are seen as allies and living partners on the journey back to wellness.
Stones are Master Healers and teachers. The Taoists have a Materia Medica of stones that are used for healing that dates back to the 13th century. They believe that stones are the most powerful healing modality we have, as they are the oldest living beings on the planet. The stones are seen as the Record Keepers, some, over a billion years old.
All of the stones in Judith's Crystal Cave were hand picked from trusted sources. None are artificially enhanced, as that would compromise their healing properties. No heat-treating, no irradiation, no dyes. You can be confident that each stone is natural, and is as described. (Cutting and polishing stones does not affect their healing properties, as it does not affect their mineral structure.)
Bringing stones into one's home benefits everyone that enters. They add strength, serenity, wisdom, and grace to their environment. Some, like Smokey Quartz, remove radiation. Some, like Obsidian, offer protection. Some, like Amethyst, uplift and inspire. All of them add something magical, helping to create a Sacred Space. We know they will enrich your life, as they have ours.
Amenties
Location
Kingston, Ny 12401

Login To Write A Review.
Sorry, you don't have permisson to post a review.